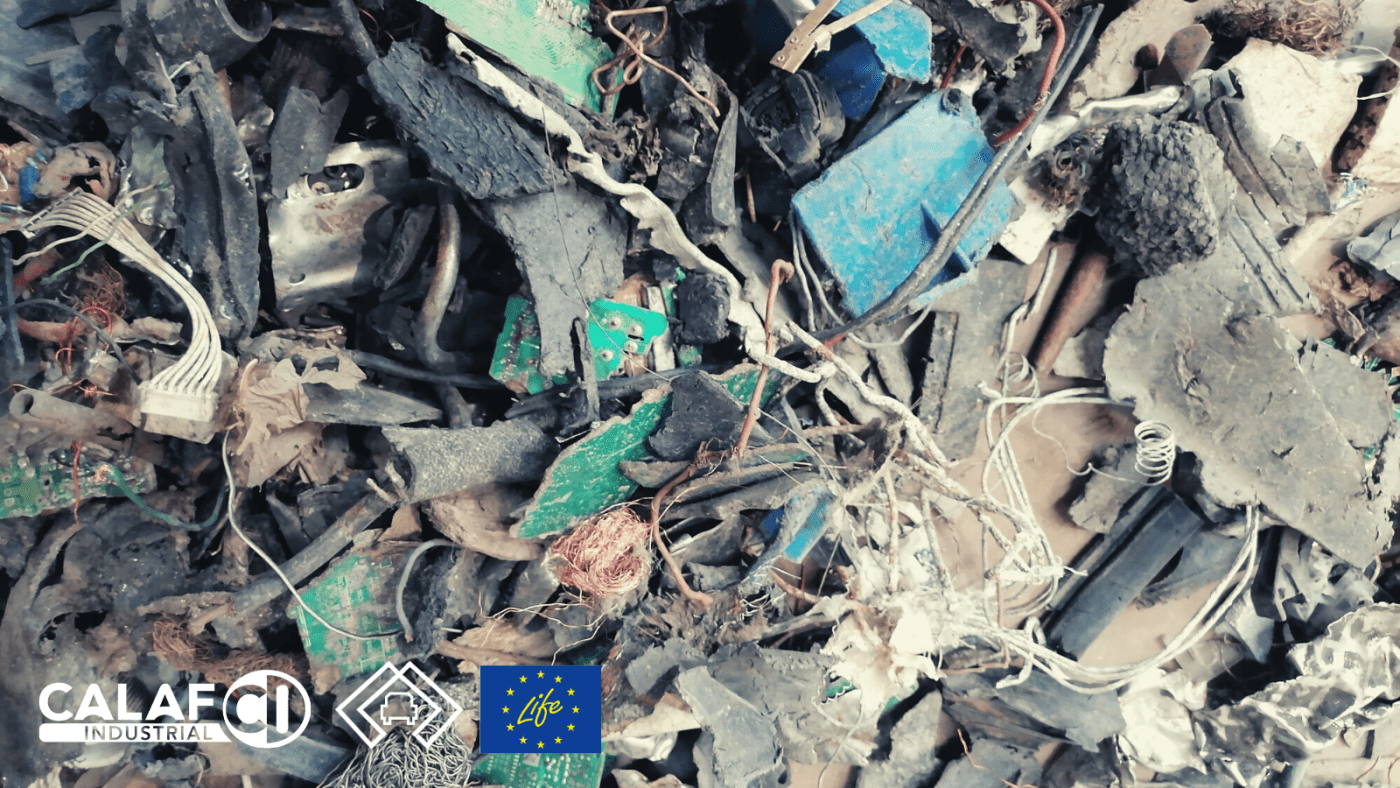 The LIFE PST SORT project has reached two important milestones in its demonstration (B4) and replication (B5) stages of the technological solution. On the one hand, a maximum capacity of 10.4 t/h of treated material has been achieved at the demo plant (exceeding the maximum design capacity of 8.0 t/h) and, on the other hand, remarkable improvements have been incorporated in the application of artificial intelligence algorithms for the automated separation of materials. In this last aspect, it is worth noting that the 56% recovery rate of heavy fluff plastics from ELVs has been exceeded, including the significant proportion of black plastics. For metals, recovery levels have reached 88% for ferrous metals and 86% for non-ferrous metals, including fractions between 15mm and 40mm of heavy and light fluff. In addition, flat waste such as glass is recovered at levels of 87%, while printed circuit board (PCB) scraps exceed 92% recovery.


It is interesting to note that numerous other materials can be recovered in a grouped or separate manner, whether they are diverted for solid recovered fuel (SRF) or specific recyclable streams, such as rubber, wood, paper and cardboard, polyurethane foam, textiles. The waste stream intended for SRF alternative fuels has been recovered to levels of 86 to 88%.

CALAF invites companies and organisations to request further details, including investment and operating cost assessments of the equipment developed in this project, in particular regarding the PICVISA optical sorters equipped with inductive sensors. The company may also issue cost-benefit assessments of complete facilities for waste treatment and recycling companies.

The LIFE PST SORT project benefits from a grant provided by the LIFE programme of the European Union (no. LIFE17-ENV/ES/000168), within a work schedule that started at the end of 2018 and will end in October 2021.